Creating shop fitouts is a little akin to watching a magician pull a rabbit out of a hat! We start with not much, and finish with something truly remarkable. One of our latest fitouts – the fabulous Pizziano – is a shining example of how the Aussie Fitouts team make magic happen!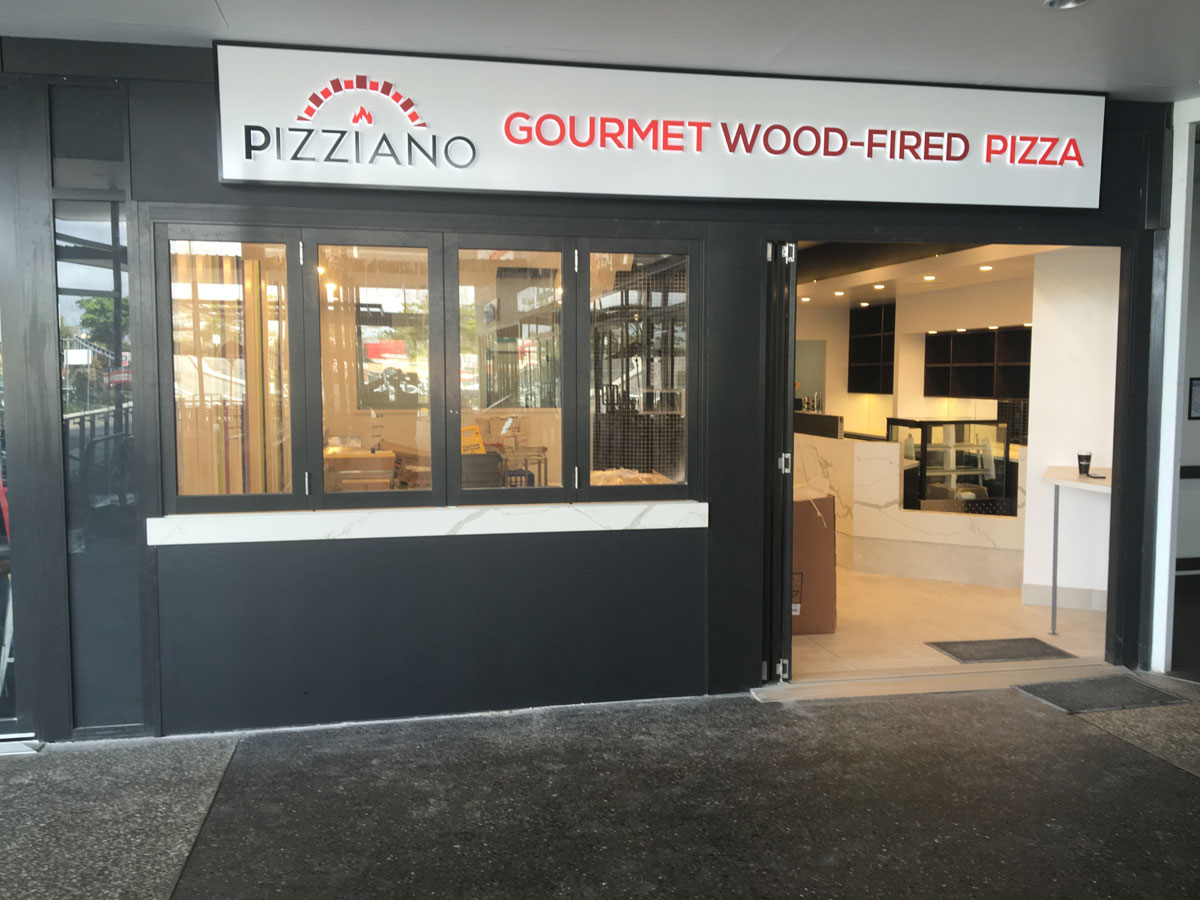 Now that's a ceiling!
If Pizziano's patrons ever tire of watching the fascinating pizza preparation process (try saying that five times fast!) they can always ceiling-gaze.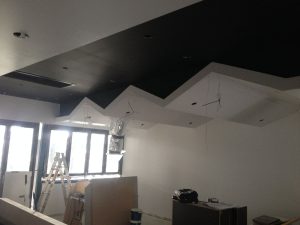 Check out this stunning intricate ceiling design. Yes, our team loved creating this.
It all starts with a concept… a dream
Pizziano wanted their patrons to become involved in the pizza making process. They visualised a restaurant where diners could watch the entire pizza preparation through a unique viewing area.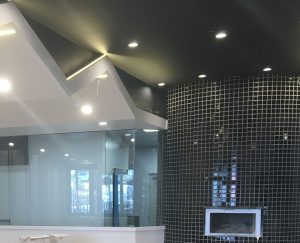 This idea takes the enjoyment of watching cooking shows on the tele to a whole new level!
We love clever concepts and turning those concepts into glorious reality. And we did just that!
Pizziano is all about quality
The Pizziano custom wood and gas pizza oven needed to be the star of the show, and the fitout had to really showcase this feature. Bring on the beautiful, quality finish.
Materials to die for
This fitout screams… quality! We used superior material throughout the entire project, highlighted with a classic stone counter. Just gorgeous.
The Pizziano fitout features contemporary, elegant finishes and it just works. This is another job we are very proud of.
The new Pizziano takes its place in the thriving hospitality precinct at Mango Hill and will be serving spectacular cuisine soon!