Welcome to 2016! We hope it's a cracker year for everyone.
2015 was fantastic for the team at Aussie Fitouts. We did all kinds of projects right across Australia. And we loved it.
Here's our year in review…
A Bar or Two
We completed the Oxley Tavern fitout using used locally sourced recycled hardwood. House of Brews at the Gold Coast was also on the fitout list… who will ever forget that wall of taps!
Eating Out
We had lots of work in the hospitality sector and got to create fitouts for Red Rock Noodle Bar in Oxenford and Mango Hill, as well as Hog's Breath Cafes in Eaton and commenced work on Brighton Le Sands and Ger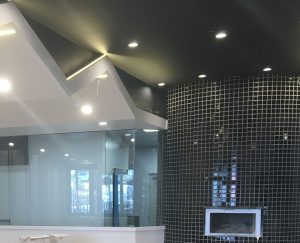 aldton (to be finished this year!).
Pizziano at Mango Hill was an out of the box hospitality fitout with its' fabulous ceiling and see-through oven. We also added Zambrero's to our restaurant fitout menu for the year.
Retailing It
The fitout for Supre Pitt Street was modern and fun although it kept our crew up late into the night. It was built after-hours as inner-city Sydney is full of shoppers by day. We also did the joinery works for Supre – East Gardens and fitouts for Thong On, Decjub and Rubi Shoes – Miranda Sydney. And the retail fitouts are already rolling in for 2016.
Supermarket Style
Supermarkets are large scale fitouts that need to be attractive, shelve a ton of food and be hard-wearing to cope with the loads of foot traffic.
This year we completed Foodworks in Pottsville, Drakes Supa IGA in Regents Park and the fresh food market, Two Bros at Maroochydore.
Offices Anyone?
The corporate world was also our oyster this year and we completed fitouts for Goldwell Head Office,  Mission Australia Office at Stones Corner and  Australia-wide contract works for Mission.
And a Sleep Clinic!
And for those who find it difficult to get enough shut eye – Res Sleep in Greenslopes.
Hitting the Ground Running in 2016
The Team at Aussie Fitouts have already started 2016 with a bang. We have lots of projects scheduled to commence and a few still on the go including Hogs Breath Geraldton, Hogs Breath Brighton and Tognini's in Milton.
Thanks for the Memories!
Thank you to all our clients, staff, contractors, suppliers, family and friends for helping to make 2015 the amazing year that it was. We look forward to continuing the fitout journey with you all in 2016!