We're Lovin' Hog's Breath Cafe! We are excited to announce our latest restaurant fitouts… more Hog's Breath Cafes!
After working closely with Hog's Breath Cafe throughout Australia for several years it was logical that Aussie Fitouts has been chosen to build the next new Hog's Breath Cafe in Brighton Le Sands in New South Wales and also Eaton and Geraldton in Western Australia.
Ensuring we achieve the best result and most cost effective build for our customers means a combination of sourcing local materials and trades along with utilising our years of experience.
We are well underway bringing Hog's vision to life in Eaton with Geraldton and Brighton next in line.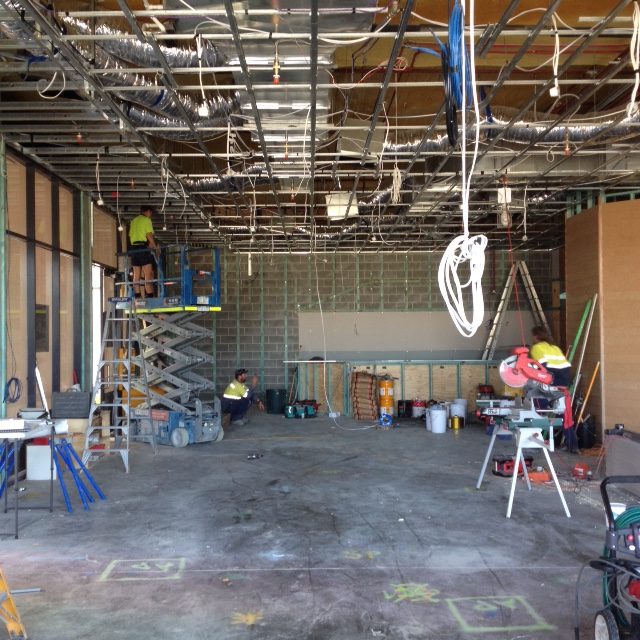 Restaurant Fitouts for Quality Food Franchise
We love doing the fitouts for Hog's Breath Cafes – their franchise concept is awesome and the individual traits of each restaurant keep it exciting.
The Eaton Hog's Breath Cafe in Western Australia presented its' own challenges – just in sheer distance – however once again Aussie Fitouts have shown that we are a proven Australia wide fitout company. We are really excited to be part of the project in Eaton because it's bringing so much excitement to the people of the surrounding area.
Fresh!
Not only do they keep the decor looking fresh, the food is always fresh, fresh, fresh. Every meal is made to order with wonderfully fresh ingredients.
We love the Hog's Breath Cafe approach to food. They are all about using fresh, quality produce which they source locally from Aussie farmers and producers.
What's not to love!
Come on Aussie!
Another reason we love doing restaurant fitouts for Hog's Breath Cafe is that they are 100% Australian owned and operated.
Since their doors opened in 1989 customers have loved what they serve up. Today, Hog's Breath Cafe has over 80 stores throughout Australia and New Zealand. That's an Aussie success story that we are proud to be part of!
If you want to know if there is a Hog's Breath Cafe near you, check out their handy store locator!