Groove Train Riverwalk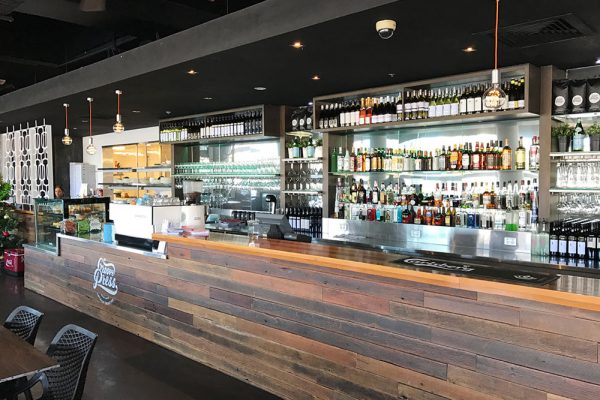 Location: Brisbane, Queensland
Year: 2017
Services: Project Manage, Build
They say a change is as good as a holiday. Sometimes our clients aren't looking for a complete fitout but a fresh new look to their existing area. Renovations can be minor works or a complete new look.
This project provided an extensive overhaul of the existing front of house and dining space. Which was predominately made up of joinery and aesthetic works. A short time frame, coupled with a bustling inner city location required precise project planning.
Natural timbers, gleaming stainless and vertical green walls blend to create a relaxed feel with large pops of white throughout. Street art murals create points of interest at opposite ends of the dining space.