Greenslopes Jewellers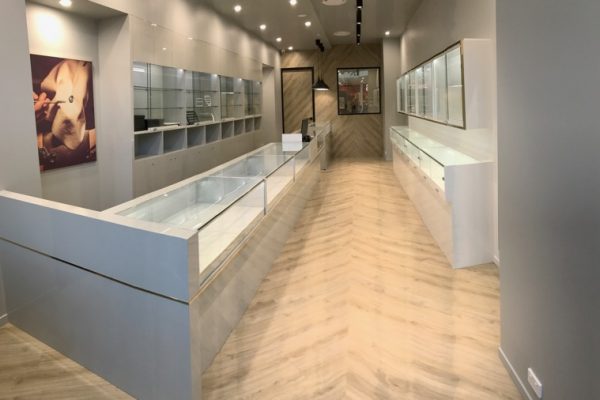 Location: Greenslopes, Queensland
Year: 2017
Services: Project Manage, Build
With jewellery stores a dime a dozen, individuality is key.
This site was located in an active shopping centre requiring on point management at all times to ensure that disruptions were not created for other retailers or the centre's patrons.
The intricate mosaic tile walls woven with gold, which are incorporated in the shopfront, mirror the sophisticated designs showcased inside. Although a necessity, the joinery becomes a feature in itself through the purpose built, secure, 2 pak and glass cabinets that house the fine jewellery on display.
The extensive use of glass in the shop front paired with light colours and the natural timber look flooring create the perfect backdrop. A single floor to ceiling display image simply finishes the picture.