Miettes Bakery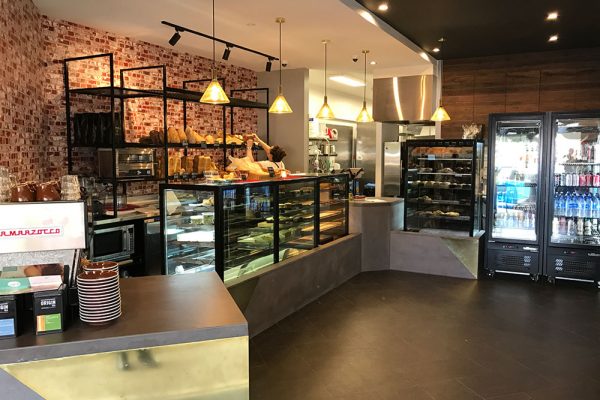 Location: Corinda Queensland
Year: 2017
Services: Project Manage, Build
The humble corner bakery is no more, with recent trends transforming these spaces into modern, fresh places that do so much more than provide loaves of bread.
This project was a culmination of fitout works along with the supply of industry specific equipment. An open plan, and easy access for customers was a must and the custom made cabinets and counters facilitate this. Industrial is definitely the feel with natural timbers, polished concrete, accents of black – in the custom made shelving against the backdrop of a decorative brick look wall. All elements are brought together to display the freshly made goods.
The project was so much more than the retail space with a full fitout of what we have no doubt will be a very busy commercial bakehouse. Our extensive hospitality industry experience provides the client with the assurance that we can deliver the complete picture.