The relationship between Tognini's CafeDeli and Aussie Fitouts has spanned across many years and we were delighted when they contacted us to partner with them in expanding their iconic inner Brisbane CafeDeli.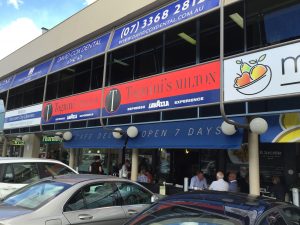 Brisbane has always loved the delicious food and coffee offered, and their wonderful outdoor dining extension now means that even more patrons will be able to share in the experience whilst also enjoying the atmosphere of the great outdoors.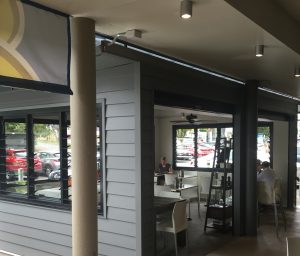 Our skill set lies in so much more than fitouts. This complete build encompassed navigating the necessary planning regulations through to the full build. Once again, we were able to convert our clients vision into reality. We believe the outdoor dining extension continues in the style that Tognini's is know for.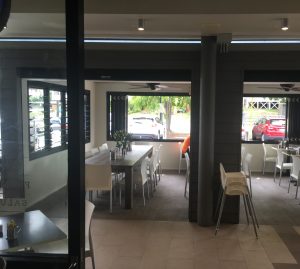 Tognini's have a passion for gourmet food and entertaining and as such it was imperative that the extension mirrored this. We are sure you will agree the classic styling touches that have been incorporated into the build exude the wonderful feeling of the warmth of home. The natural colour palette used during the project allows the food to speak for itself and enhances the seamless transition between indoors and the new outdoor extension.
Creating appealing outdoor dining spaces can often be tricky to get right. This design has it all. In fitting with the outdoor style, but also keeping in mind seasonal weather changes, the incorporation of bi-fold and louvered windows make fantastic use of natural light and breezes – providing the the best of both worlds for Tognini's patrons.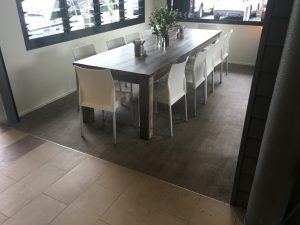 Gone are the days of limited and boring tiling options. Hard wearing modern tiles were selected for the floor, which display the quality, that Tognini's are re-noun for, through their simplicity in design.
Be sure to visit Tognini's DeliCafe yourself and experience the fabulous new outside dining area along with the rejuvenated deli.
We thought you might like to see some progress photo's of the project.