Burnt Ends Kitchen and Bar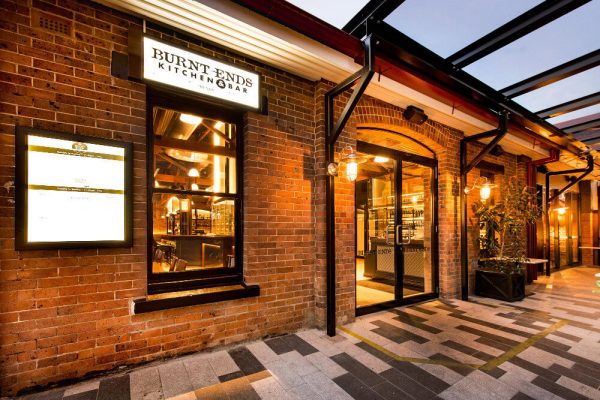 Location: Petrie Terrace, Brisbane
Year: 2017
Services: Project manage, Build
They say if you can't stand the heat, you shouldn't be in the kitchen. And that's precisely the point at Burnt Ends Kitchen & Bar in Petrie Terrace.
The stylish venue in Brisbane's popular The Barracks precinct is by the NKB Group, which saw great potential in the former nightclub site. With instincts honed by the success of previous spaces such as Nickel in Fortitude Valley, their vision was focused around the idea of fusion. Not just the kind you find on the menu (for the record Australian and Asian cuisine) but also for a fit-out that would meld the earthy, elegant and eye-catching.
Working to a design by Ann Huntington from Blackbox Retail Projects, the team from Aussie Fitouts took a one-stop approach to the project – including all fixtures, furnishings and equipment – and drew on longstanding expertise and experience with heritage buildings to ensure a seamless execution across the two distinct spaces – a yakitori/bar area and sit-down restaurant.
Among its highlights, custom-made booth seating allows for an intimate dining experience, while a show-stopping wine room could easily serve as an art installation.
Walls of glass, meanwhile, both encase and protect the building's original brickwork in the open kitchen, providing a stunning point of difference to usual materials such as stainless steel.
But the piece de resistance was NKB's decision to hark back to heritage with coal-fuelled cooking. The idea was to create a culinary experience like no other, and the Aussie team was up to the challenge, which included a giant charcoal and yakitori grill that was custom-made in Brisbane, along with a misting exhaust canopy. The result was so state-of-the-art the restaurant's own kitchen staff went through training to master the techniques of coal.
But the end result, which has already proven a hit with diners, has been more than worth it. As NKB itself says: "From coal you get diamonds."