Bottlemart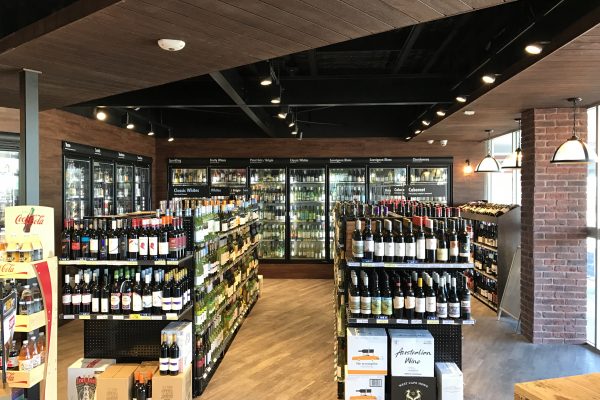 Location: Boondall, Queensland
Year: 2017
Services: Project Manage, Build
This project comprised of a full de-fit, the amalgamation of two separate tenancies followed by the complete fitout including extensive refrigeration works as required for an operating bottle shop.
In order to negate too much disruption to the client, the fitout was completed in two stages.  Effectively, the shop was split into two with one half continuing to trade while the other was under construction.
One of the main challenges faced during this fitout was achieving a single, stable floor level over what was two separate tenancies in a row of buildings that had been expanded over the years.  Getting it right from the start was critical.
The next major point of focus was ensuring that the large display fridges and cold rooms followed a textbook installation.  The new look fitout was centred around enhancing the display fridges and incorporating them into the fitout rather than leaving them appear separate.
Dark timbers, paired with powder coated steel provide a warm atmosphere throughout the space.  Display racks custom made in our factory were produced to display the various products for purchase.
We were pleased to partner with our client and provide a sleek, modern look to Bottlemart at Boondall.