Nickel Kitchen & Bar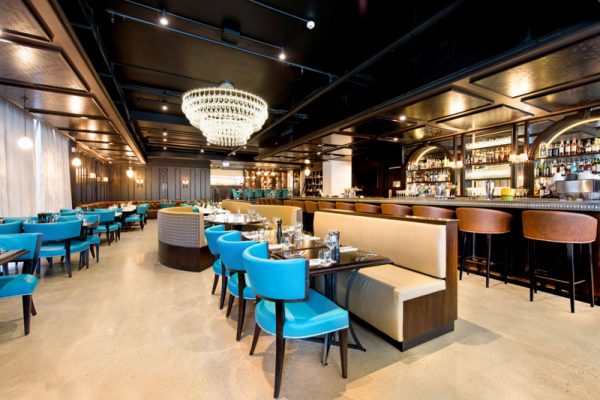 Location: Fortitude Valley, Queensland
Year: 2016
Services: Project Manage, Build

A barren concrete box on a main road proved the perfect canvas from which to create Brisbane's eagerly anticipated Nickel Kitchen & Bar. The two month transformation in the heart of Fortitude Valley was not without its tricky moments.
With a brief to turn the space from empty to elegant, and overlooked to opulent, we had to think strategically about a space that was not originally envisioned as a restaurant. Challenges include exhaust and air-conditioning motors positioned 11 storeys above, while the kitchen's low ceiling required an out-of-the-box approach to mechanical ventilation. The end result was testament to clever thinking and innovative solutions. It called for a bespoke design unlike any other, across details both big and small.
With a set timeframe to work with, each step of the complex design had to be carefully calibrated, with bespoke fixtures installed at just the right moment, much like a jigsaw puzzle coming together. Among them were the restaurant's signature pieces – a one-off chandelier painstakingly created from 400 Plume wine glasses, and a spectacular 1848-bottle wine wall with rolling ladder access.
Yet just as much attention went into the restaurant's less noticeable details, such as the extensive use of tessellated tile patterns in the upper dining level and luxury bathroom areas to elevate their flooring into intricate works of art. The stone and timber tabletops and solid steel frames were crafted to order in Brisbane, while the joinery and stainless steel were manufactured onsite in Aussie Fitout's own local factories. With a polished concrete floor moving through the main dining area, texture rather than colour takes centre stage in the luxury design. An automated zinc sliding door and zinc pressed-moulding bar tops cleverly tie in with the metallic theme of the restaurant's name. Stained oak timber is also put to understated – yet effective – use, from routed ceiling feature panes, and panelling and moulding, to a display sideboard that showcases authentic vintage cooking equipment.